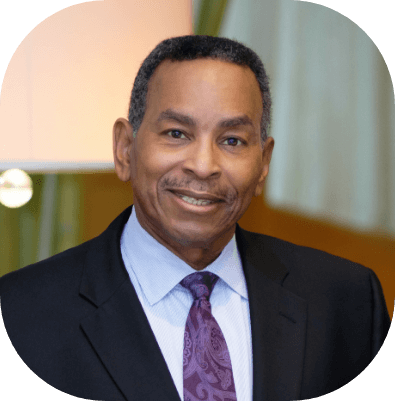 Founder, President, and Managing Partner
Major Riddick is a visionary Maryland entrepreneur with more than 40 years of executive leadership and business management experience in the public and private sectors. His background includes more than 17 years of hands-on experience in airport concessions with Great Foods BWI, LLC, the longest continuously operating concessioner at Baltimore/Washington International Thurgood Marshall Airport. At New Market Development, Riddick directs the development and management and leasing for all projects including financing, business development, technology, outreach, and stakeholder engagement.
Riddick also is president and CEO of Strategic Solutions Center, LLC., an organization focusing on technology solutions and management services to improve government efficiency. In addition, Riddick is a partner in numerous real estate developments involving residential, commercial, and retail properties. In 1995, Riddick served a chief of staff for Maryland Governor Parris Glendening where he was responsible for the daily operations of state government and for implementing the Governor's priorities.
He also served as chief of technology where he spearheaded the Governor's vision to make Maryland a true digital state where technology is available to all the state's residents. Mr. Riddick also served as chair of the Maryland Information Technology Board.
Riddick has held leadership roles in Prince George's County government for more than 19 years, including executive director of the Housing Authority, director of Housing and Community Development, director of the Office of Budget and Management, and chief administrative officer. His service includes two years as the national president for the National Forum for Black Public Administrators, and board member of the Airport Minority Advisory Committee.
Riddick received a Bachelor of Science degree in political science and a master's degree in urban affairs and public administration from Virginia Tech University. He also completed the Executive Training Institute program at the J.F.K. School of Government at Harvard University.
An experienced executive who thrives in complex, fast-paced environments, Brett Kelly is highly skilled in developing relationship-building strategies with government agencies and community and stakeholder organizations.
During his decade-long tenure supporting the concessions program at BWI Marshall, Kelly served as Chief Executive Officer, Chief Operations Officer, and Vice President and Asset Manager for Fraport Group. In these capacities, he was responsible for the financial and operational performance of the company. As COO, Kelly oversaw the development, leasing, and operations of six concession contracts. He managed the entirety of the Fraport USA field organization with direct responsibility for the management, operations, leasing, and state contract compliance for 110 BWI locations. Between 2011 and 2021, he increased project rental revenue from $15 million to $24 million.
Kelly also held progressively important positions at General Growth Properties, one of the most extensive REIT shopping center development and management companies in the United States. He rose to Vice President of Local Leasing during his tenure, where he supervised four group vice presidents and 42 negotiators throughout the United States, generating $150 million in annual leasing revenue.
Kelly earned a Master of Business Administration from Western Governors University and a Bachelor of Arts from Georgia Southern University. He is a certified leasing specialist (ICSC), a Six Sigma Green Belt, and a member of the International Council of Shopping Centers.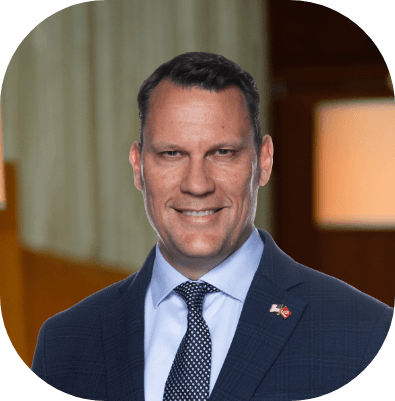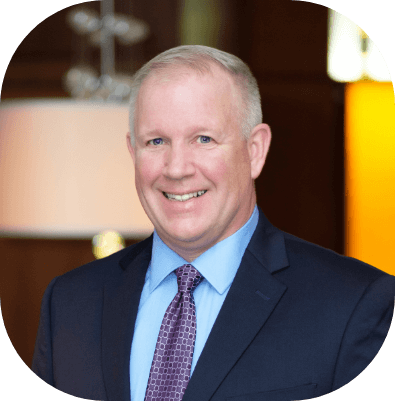 Jay Kruisselbrink is an airport industry professional who creates innovative, revenue-generating environments in airports. His core expertise includes contract and scope negotiations, cultivating successful relationships with community and industry leaders, restaurant development; brand acquisition; and creative space programming.
In addition, he is adept at comprehensive budgeting, projecting, capital expenditure tracking, and the development of customized processes to optimize deliverable quality and speed. Kruisselbrink is also skilled at successfully negotiating and managing design, construction, consultant, and service provider contracts.
As Vice President, Restaurant Development for the SSP America from 2018 to 2020, Kruisselbrink pursued creative food and beverage opportunities, acquisitions, and business development in North American airports. From 1993 to 2018, Kruisselbrink held executive-level positions at Fraport USA, Pittsburgh International Airport. He pursued large-scale public/private partnerships with US airports and managed retail operations, new business development, and concepts and strategy. He also played vital roles in pioneering the modern era of airport retail concessions, transforming the segment into a dynamic and thriving multi-million-dollar industry.
Kruisselbrink is the recipient of numerous international and industry awards from Airport Council International-North America, Business Travel Polls, and the JD Power & Associates' Global Passenger Satisfaction Study. He also captured the Best Concessions award from Airport Revenue News and the International Council of Shopping Centers (ICSC) Maxi Award to recognize creativity, innovative events, programs, and technology that add value to shopping centers. He earned a Bachelor of Science in political science and business administration from Westminster College in New Wilmington, Pennsylvania.
"We understand what it takes to make brands successful in airports. Ensuring our operators are committed to the brand's identity and culture builds trust in partnership and is key to our success."
Vice President of Finance
At New Market Development, Chris N. Diamondidis oversees concession real estate, concession opportunity evaluation, sublease transactions, and business financing. He has also been a franchise co-owner of Great Foods B.W.I., L.L.C. since 2005.
Since 2002, Diamondidis has been executive manager of Severn Capital, L.L.C., a Severna Park, Maryland-based real estate, and private equity firm. He manages and underwrites real estate investments and alternative institutional investments, including large and medium buyouts, government contracting, and technology investments for Severn Capital and its partners.
Diamondidis is skilled in managing underwriting and investment in whole loans, loan pools, and real estate-owned properties for Severn Capital and its partners, including financial partners Universal Guaranty and First Southern National Bank. In addition, Diamondidis is interested in humanitarian efforts, largely surrounding orphans and the water crisis. He is a graduate of the University of Pennsylvania.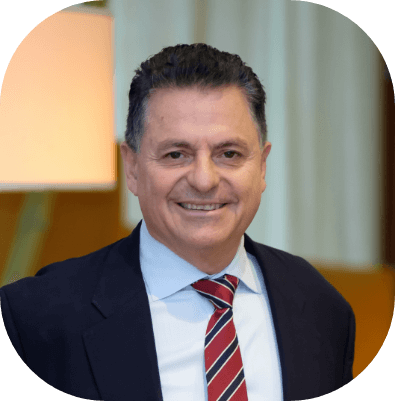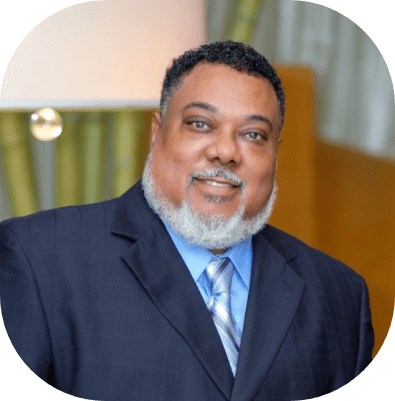 Assistant Vice President of Operations
As Assistant Vice President of Operations for New Market Development, Roy I. Dabney. III oversees concessions operations, regularly meeting with tenants and staff to ensure top-flight performance.
He also ensures each concession complies with local, state, and federal regulations while proposing recommendations for continuous operational improvements. In addition, Dabney serves as a resource to maximize quality control and service delivery.
For the past 17 years, Dabney has served as district manager for Great Foods, LLC where he successfully managed multiple franchise locations at Pittsburgh International and Baltimore/Washington International Thurgood Marshall airports. Concepts includes Villa Pizza, Quiznos, and Chick-fil-A with each location generating between $1.5 million and $3 million in annual revenue.
Dabney joined Great Foods with over 20 years of restaurant and food service experience, progressing from line cook to general manager of Jasper's Restaurant, a noted full-service venue generating $2.5 million in annual revenue. Dabney is a graduate of Prince George's Community College where he majored in business management. He has been a nationally certified ServSafe Manager for more than three decades.